Alexander Photo is locally owned and operated by Steve and Marianne Alexander. We opened our original location on Ingersoll opened in 1979 and moved to our new spot in Historic Valley Junction in August 2013.
Our goal is to guide you through your photographic journey helping you find the right tools including the  right equipment, accessories, education and the best quality printing.
Should you need the services of photography family, business or commercial services we can help.
Stop in and start your journey today.
Steve Alexander
Alexander's Photo
Marianne Alexander
Alexander's Photo
Mark Nemmers
Alexander's Photo
Alexander's Photo in the Community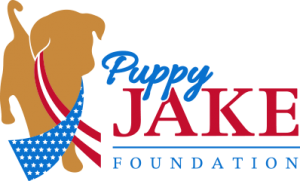 Alexanders Photo is helping raise funds for the Puppy Jake Foundation. Puppy Jake is dedicated to improving the lives of American veterans with disabilities with well-bred, professionally trained and socialized service dogs. The dogs are place with members of the Armed Forces who need assistance with their lives when they return home.
Upcoming Events in Valley Junction
A great place and time to use your camera at one of many Valley Junction Events!   Stop in and make sure you have batteries, film and digital cards or even a pro tip or two before you shoot.  Afterwards drop by with your film or digital files and order prints from our in-house kiosk or you can order straight from your tablet or smart phone!
Farmers Market/Music in the Junction
Thursday, May 4, 2017
4:00 PM – 8:30 PM
Join us for our signature event in Historic Valley Junction – our weekly Farmers Market and Music in the Junction concert series.
Farmers Market is home to over 100 weekly vendors selling fresh produce, baked goods, plants and flowers, arts and crafts and prepared foods. Join your friends and neighbors from 4:00 – 8:00 pm.
Mustang Car Show
June 4, 2017
9:00 AM – 3:30 PM
Our annual car show is open to all Ford powered vehicles. With many different classes of cars, we attract a large variety of top-notch show cars from all over the mid-west.
Summer Antique Jamboree
June 11, 2017
8:00 AM – 4:00 PM
Step back in time and enjoy bagging some old treasures from the past! Historic Valley Junction will be celebrating its annual Antique Jamboree on Sunday, June 11th. Rain or shine, the antique show will be held from 8:00 a.m. to 4:00 p.m. in the 5th Street area of West Des Moines' Historic Valley Junction. The Antique Jamboree is one of the largest outdoor antique shows in the Midwest. FREE admission and parking to the public.
Valley Junction Calendar of Events